Here are a few books we have on order for you to look forward to:
Lifesaving Lessons: Notes from an Accidental Mother, by Linda Greenlaw
You may recognize this author's name: she's the first female swordfish boat captain in the U.S., and was made famous in The Perfect Storm.  In this book she faces another sort of storm, when an abused teenager shows up on her island and she ends up taking the teen in.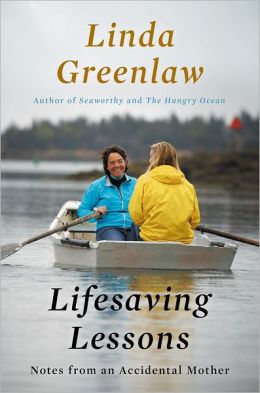 Salt Sugar Fat: How the Food Industry Hooked Us, by Michael Moss
New York Times Pulitzer-winning reporter takes on America's most widespread addiction.  How did it start, what are the results, and what can we do?  If you can't keep your hands off those french fries or Snickers bars, this will show you why.