We've added a new piece of adaptive technology to the library, and would love your help in spreading the word.
It's a videophone for deaf and hard-of-hearing people to use.  It's like Skype: there's a small camera and a video screen, so sign-language users can converse.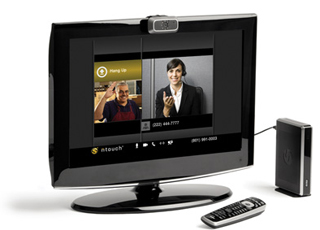 This equipment joins an existing collection of low-vision technology, including a CCTV, which is a really big magnifier; you can put anything under the lens and magnify or change the contrast.  We also have a portable electronic magnifier.  This hand-held unit can magnify up to 4x, change contrasting colors, and provide light to help decipher hard-to-read material.  You can even check it out for use at home.